Monthly
Weekly
Daily
List
Tile
STRONGmovement collaborates with Northside Achievement Zone on their 6th Annual 'ONE FUTURE' event which will occur as a series of in-home, socially distant house parties; corporate lunch-and-learns; and high-impact virtual events celebrating the power and resiliency of our community.
…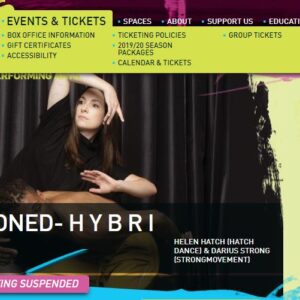 [POSTPONED] Helen Hatch and Darrius Strong present their companies, Hatch Dance and STRONGmovement, in four masterful pieces which culminate in the premiere of H Y B R I D– a fusion of each company's distinct choreographic aesthetics.
…
The performance of MIXTAPE IV is postponed due to health and safety
…
No event found!